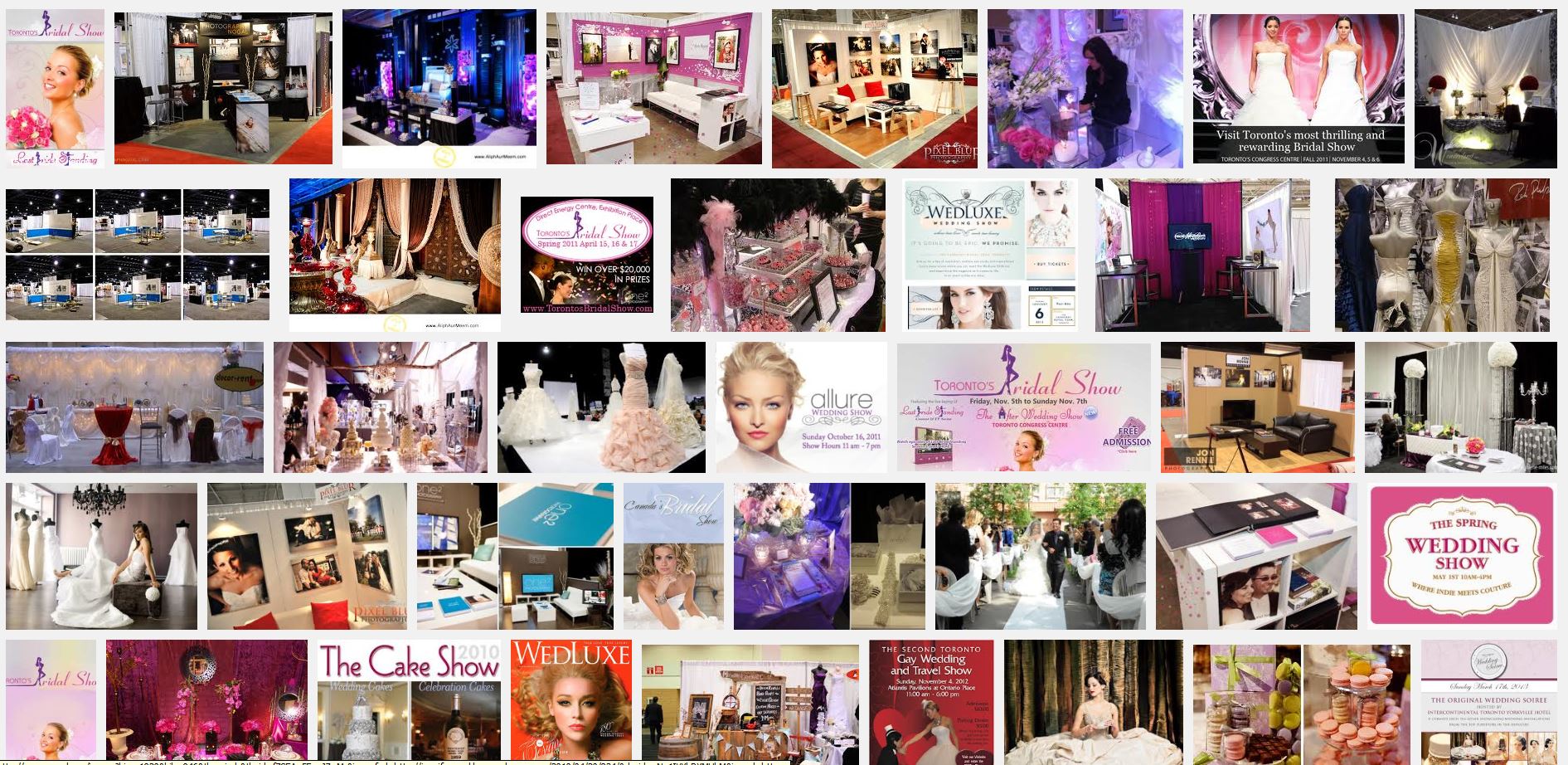 Canadian Bridal

DIRECTORY

Wedding Checklist

12 MONTHS FROM WEDDING DAY

Decide on ceremony and reception locations.

Meet with and book your wedding officiant or clergy.

Start shopping for your dress. Some bridal salons can take six months to deliver.

Choose your wedding party.

Discuss finances with whomever is paying for your big day and set a budget.

If you are going to utilize one, hire your wedding planner.

9 TO 11 MONTHS FROM WEDDING DAY

Sit down with your fiancé and parents of the bride and groom to decide who to invite.

Choose the color scheme of the wedding. This will influence attire, flowers, etc.

Book your wedding vendors - best vendors book well in advance.

Send deposits to caterer, florist, photographer and other vendors requiring deposits.

Mail "Save the Date" card if many guests will be coming from out-of-town.

6 TO 8 MONTHS FROM WEDDING DAY

Start looking for a baker for your wedding cake and give deposit if required.

Choose your musicians, entertainment for wedding and reception and give deposit.

Start shopping for bridesmaid attire.

Begin working on your invitiation wording and design and order the invitations.

Make sure all deposits have been given and received and all vendors are reserved for you.

Start planning the honeymoon.

Arrange accommodations for out-of-town guests.

Begin preparations for Rehearsal Dinner.

Keep current with the budget.

4 TO 5 MONTHS FROM WEDDING DAY

Schedule your first wedding gown fitting.

Select groom and groomsmen attire.

Book Rehearsal Dinner location and finalize menu.

Reserve hotel room for your wedding night.

Finalize your honeymoon and make travel arrangements if necessary.

2 TO 3 MONTHS FROM WEDDING DAY

Review marriage license requirements for location of wedding.

Choose attendant's accessories and give information to them.

You should be able to pick up dress and to schedule last minute alterations.

Purchase guest book and pen.

Set aside time to write and send thank you notes for wedding shower gifts.

Discuss with officiant vows and wording for ceremony.

Finalize transportation for the wedding day.

Make appointement with salon for pre-wedding day hairstyles you want to try with veil.

Review details with all of your vendors.

1 MONTH FROM WEDDING DAY

Have your final dress fitting.

Make appointments with salons for hair, manicures, pedicures, facials, massages etc.

Buy and wrap wedding gifts for attendants.

Make a schedule for the wedding day. Delegate duties to responsible people.

Print wedding programs if you are using them.

Prepare newspaper announcements.

Update wedding registries if needed.

Call guests you haven't RSVP'd for the wedding and rehearsal dinner.

1 TO 2 WEEKS FROM WEDDING DAY

Submit any "must take photos" to the photogrpaher.

Submit any playlists to the musicians.

Begin working on the seating chart for the reception.

Give final head count to the caterer.

Confirm honeymoon reservations.

Have tuxes picked up and tried on.

Try on wedding gown for the last time.

Break in your shoes if they are new.

Put together an overnight bag for your wedding night.

DAY BEFORE YOUR WEDDING DAY

Rehearse the ceremony with officiant and wedding party.

Assign someone to return tuxedos, save cape top and preserver flowers.

Make sure all of the bills are paid so this won't have to be done on the Wedding Day.

Have fun at your Rehearsal Dinner.